Revolution is one of the HAV beginner boards. A classic design to approach surf once you are done with the soft top. A lot of volume on the nose for an easy paddle in and stability during the take off. A bit of volume also in the tail for a lot of speed after the take off that you will use to escape from the withe foam of the wave.

Price starts from 365€.
From 6'0 up to 6'10. Ask for more information.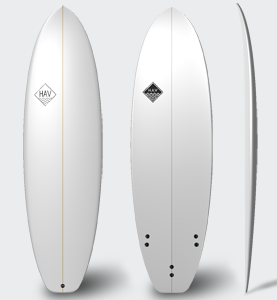 Fins system
Fins setup
Tail
Design